Last week, some of our very own CSU students travelled to Mt Buller t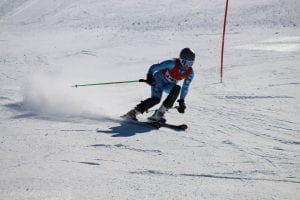 o compete in the 2018 UniSport Nationals Snow competition.
The team competed in a variety of different sports against 16 other universities from all across the country. Our students competed in the four sports of alpine skiing, freestyle skiing, snowboard and cross-country skiing.
Team CSU Captain Lachlan O'Meara enjoyed his experience thoroughly. "We competed in various alpine and freestyle events in the past week, culminating in some fantastic results for the 2018 CSU UniSport Nationals Snow Team," he said.
"It was a great honour to work in and lead such a close-knitted and competitive team. I look forward to competing again next year, as it was such a blast to attend UniSport Nationals Snow Games this year."
After a tough 4 days of competition, CSU came home with 2 silver and 4 bronze medals! Congratulations!