by Penny Gleeson
Final semester- so much to unpack (and if you've been living on-campus, so much to pack!)
You may be feeling overwhelmed with massive final projects and the "So, what's next?" question every adult can't help but ask. Even if memories, friendships and studies are coming to an end… worry not, I've got your guide to surviving your final term.
Let's get organized:
While there are better things you could be doing than studying, having a 'last hurrah' isn't going to hold much power if you end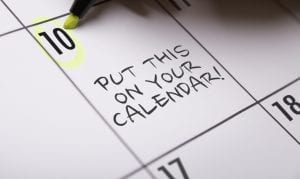 up having to retake your final classes because you were too busy to hand your assignments in on time.
You may be juggling an internship; a major project or even a thesis as well as having to get every discount in the world while you're still a student. So, it's a great idea to set up a calendar or diary with every due date, even the important parties, dorm events and life commitments so that you very clearly know when you need to start working on something to enjoy the fun stuff too.
The path to graduation:
Now you know you're going to pass, it's also probably important to know you're actually going to graduate!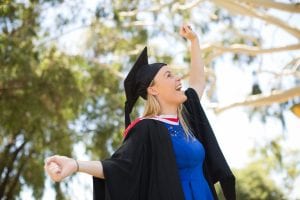 CSU have a Graduation Planning System that shows all the subjects you have successfully completed, how many points you have accumulated and how many you need in order to graduate. It's possible that you may have outstanding classes that haven't been logged into the system or credit points that haven't carried over, so it's important to check.
The earlier you email your course coordinator and Student Central, the easier things will be to get it all fixed up on time. This also applies to paying outstanding fees; you won't be able to graduate unless everything is taken care of!
Enjoy the last leg:
Now that we're organized and feeling very proud of ourselves for getting our minds, calendars and transcripts in order, it's time to enjoy our final few weeks.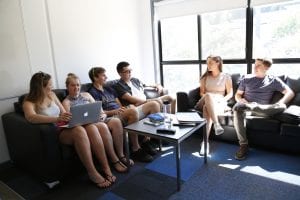 If you study on campus, it is important to not let too many outside commitments take you away from experiencing what may be your last chance to be a student in this environment again.
If you study online it is very possible you are already balancing life between family and work but choosing to study was a decision for you, so appreciating the time you take out of your week to study is just as important.
No matter how you study, recognize that it is coming to an end, enjoy the sweet student life while it lasts because once it's over that's it! Unless you want to do post-grad…