by Heather Scott, Bachelor of Social Sciences (Psychology)
Wear it Purple Day celebrates our right to be proud of who we are! On August 31, we explore diversity, promote respect for one another and instil a sense of belonging in our communities.
History:
Wear it Purple was founded in 2010 following heartbreaking stories that flooded international media regarding several avoidable deaths of LGBTIQ+ people, due to a lack of acceptance and understanding of their gender identity or sexuality.
2018 Vision:
Wear it Purple hopes to create a society in which young rainbow people feel safe and supported. This year, their vision is:
By understanding difference, we will be more inclined to respect and accept others.
Respect and acceptance are the building blocks to a harmonious and supportive world, where everyone can feel safe and proud of who they are.
Hosting events and spreading the word about the LGBTIQ+ community and the hardships they may face is the first step in encouraging mutual respect between people from diverse backgrounds or with different understandings.
Did you know?
LGBTIQ+ community members are more likely to experience psychological distress, significantly poorer mental health and higher rates of suicide than other Australians
Almost half of gay, lesbian, bisexual, trans and intersex people, mostly aged 16 to 24, hide their sexuality or gender identity because they fear violence or discrimination
CSU Celebrations:
CSU strives to be an inclusive University, where everyone feels valued, welcomed and respected.  CSU's Ally Program helps educate others and support issues that our LGBTIQ+ community face to build an environment of happiness and growth.
So on August 31, wear your best purple and join in the activities on campus or online. All campuses will be hosting giveaways, treats, information sessions in the Learning Commons to celebrate! Share your purple get-up online with #WearItPurpleCSU.
___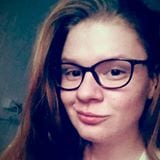 Heather Scott (pronoun she/her) is studying Social Sciences (Psychology) in Bathurst and has had a blast living on campus for the past 2 years. She loves all things nerdy and medieval, and loves to wrestle with her dogs. She is also passionate about mentoring, working as both a Future Moves leader and a Strong Moves mentor with CSU on the Bathurst Campus.