Are you due to graduate this year? Find out how to locate and apply for graduate jobs so you're ready to start your career and hit the ground running. 
Learn about graduate jobs in your region:
Find out how to gain experience and make money while you are studying at uni by finding a casual or part-time job through the CSU portal. There are also graduate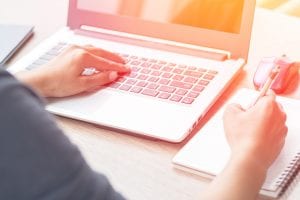 opportunities such as internships and entry-level programs. You can book a careers appointment where people can help you build your skills.
Also, get practical tips to find jobs while you study and then when you graduate. You can find where there are available casual and part-time jobs, as well as graduate opportunities.
Find out about graduate programs and employers in Australia
Click here to find out everything you need to know about programs that are run for your specific degree after you graduate. Source all you need to know about Australian employees and gain valuable contacts for the future and to start networking with.
Learn about the job application process, and sharpen up your resume and job applications
CSU can help you better understand all of the components that make your job application stand out from the others. It's important to know how to create a resume that covers all of the essentials in addressing the selection criteria, including a cover letter, which all together is set to make a professional and impressive first impression.
Get ready for interviews and take a practise interview
Start planning now for interviews so that you can go into your next one with confidence. Find out the types of things to expect in an interview with a prospective employer, CSU's top interview tips, as well as learning more about selection tests. You can even take a practice interview to build your skills and confidence.

5.  Get advice from the CSU Career Development team
This team can help you move into your dream career, with a competitive edge and boost your employability.
You can also join a grad info night session on Bathurst Campus run by the NSW Government, informing you of the graduate program that they run and how to apply.