Day 2 is done and dusted at the Eastern Uni Games (EUG) for Team CSU. The next elite athlete we caught up with is Riley McKay. Riley is a NSW State women's rugby union and Oztag player. Riley is playing in the Mixed Oztag team at EUG. She also studies a Bachelor of Criminal Justice at CSU.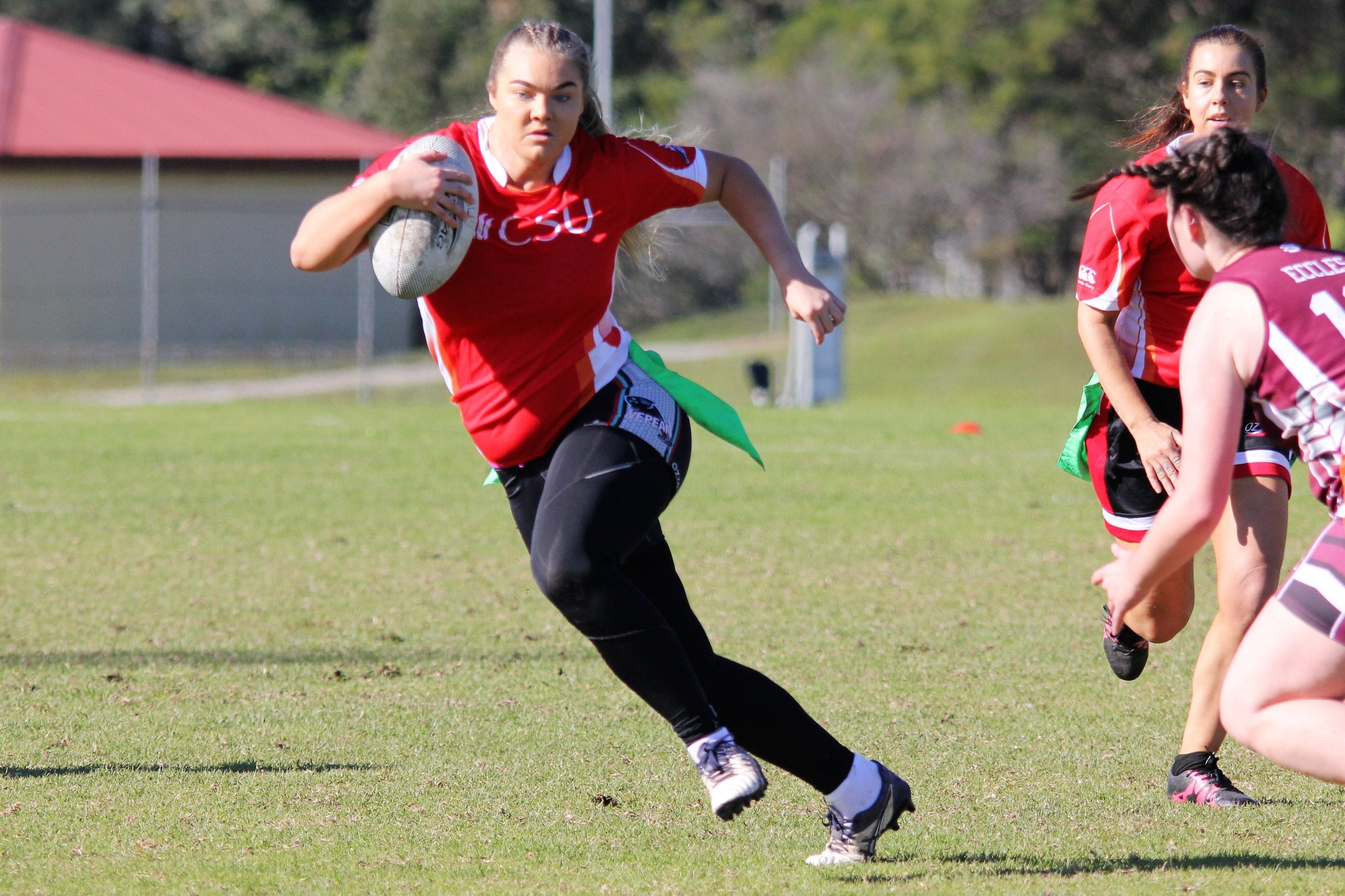 Her achievements:
Played in the 2017 Australian Oztag side
Played in the 2017 Women's NSW Squad
Played in the 2016 Australia Youth Squad for Rugby 7's
She also plays in her local league, hoping to make it into the Origin side
Why is playing at the EUG important to you?
We're able to show our pride in supporting CSU and unite as one at a fun event, and it's great to enjoy the time away.
What are the most important parts of the uni games?
Learning to give your best during the games (which is 110 per cent!), and never giving up, no matter the circumstances! You also have to respect everyone here, including the other team, the coaches, the referees and officials. It's important to play fair and not jeopardise the integrity of the game and event.
What do you hope to take away from the games?
University is a completely different culture to what you find at high school, and Uni Games helps to gain friendships and experience relevant to adulthood. I also want to take the players that haven't played Oztag, rugby or sport with before on a path within sport or wherever they want to go.
Go #TeamCSU!