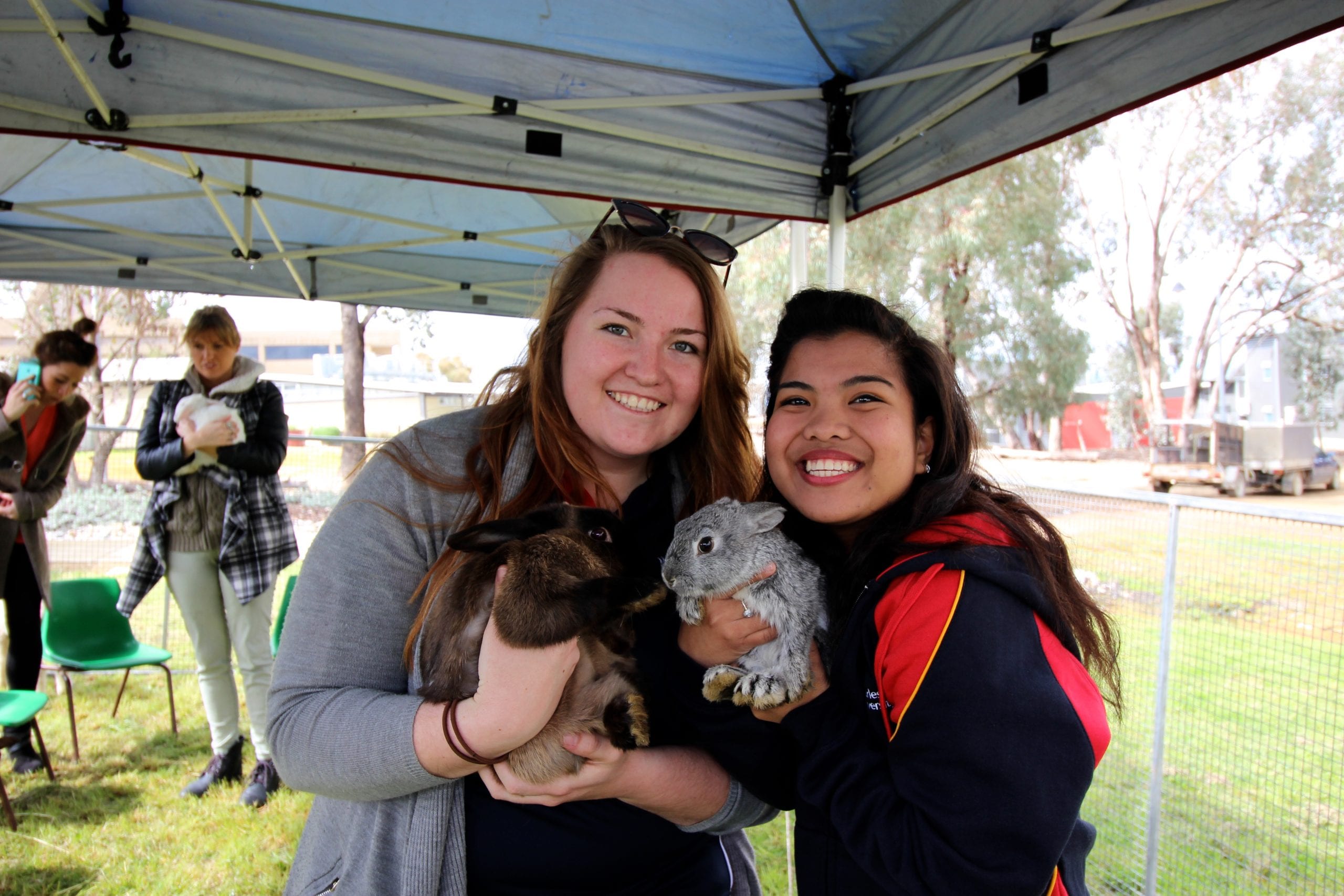 CSU Albury-Wodonga held the first ever Wellness Week on 15 September. There was a great turnout from students on campus and students even attended from the CSU Study Centre Melbourne.
Events were held throughout the week to liven spirits and address end of session stress. Activities included "Well-Fair Day", a fun run, trivia night and a laughter yoga workshop.
We spoke to Running Club President, Anna Trnka, who said the week was a wonderful way for everyone to get involved and have a good time.
"For me the highlight of Wellness Week was the fun run and seeing the participation that we got – we weren't expecting that many students to come!" Anna said.
"From the other events I attended the participation was also really high so that was great to see."
For the first time ever, 50 students from CSU Study Centre Melbourne also attended Wellness Week while they were in town for a campus tour and career information session.
All events were free, with gold coin donations going to Beyond Blue to help raise awareness about mental health.
The "Well-Fair Day" boasted a bucking bull ride, live music, a pop up photo booth and a petting zoo.
All of the events helped to get the message of living and thinking well out to students, which Anna believes is highly important today.
"More than anything the week was about highlighting the importance of wellness and mental health and getting that openness about mental health and communication out there."
"The resources and the access we had on the day was amazing, especially for students to see that there are people available for help."
"We've had meetings with all the clubs throughout the semester to work together to try and make the social scene a bit more cohesive across the uni," Anna said, "so it'll definitely go ahead next year with after this success!"
If you're stressed about uni or just want to have a chat to someone, make an appointment with a CSU Student Counsellor.