It's the little things that make our CSU campuses so unique. On Sunday night we will see it in action at our Wagga Wagga Campus, where students will perform their own little Laneway Festival. I managed to catch up with a Residential Advisor (RA) who is one of the organisers, as well as a few of the performers who are gearing up for the event!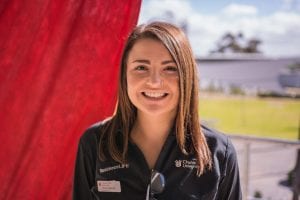 Ainsley Barrett
Laneway organiser and Residential Advisor, Wagga Wagga Campus
What is Laneway and why does it exist?
Laneway first begun a few years ago as a spin-off of the official "Laneway Festival", which originated in Melbourne. As most students probably now know, the long concrete bath along the Bidge is commonly referred to as the "Laneway" and as that happens to be the location of our festival, thus came the name. The festival is an awesome opportunity for MV to showcase the amazing talent we have, while also allowing all other areas of campus to come up and experience the Bidge atmosphere.
How is it organised?
Each year the event is organised by the Murrumbidgee Village RA's, who have done a wonderful job this year coordinating with the Cancer Council to raise money for families affected by cancer.
How can students get involved?
The best way for students to get involved leading up to the event is to encourage anybody they know who has a hidden talent to get up and give it a go! We also would love if students could get together in groups leading up to the event and bake a dessert to donate to our bake sale! On the day / night, students can get involved by coming along for some banter and good tunes, buying a cake or sausage and pieing an RA in the face for a $5 donation!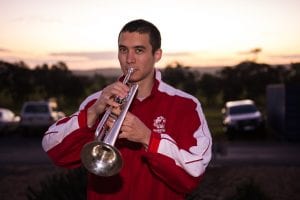 Name: Dean Brockdorff
Studying: Radiography
Instrument: Trumpet (17 Years)
Will play: Skyfall – Adele
In Dreams – Howard Shore from the "Lord of the Rings"
Friend Like Me – Alan Menken from Disney's "Aladdin"
Why did you sign up? I love performing and good exposure for my YouTube channel.
Subscribe to trumpet290 😀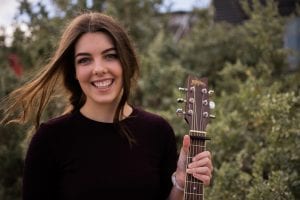 Name: Phoebe Metcalfe
Studying: Bachelor of Education (K-12) majoring in English
Instrument: Singing and playing acoustic guitar
Will play:  Drops of Jupiter – Train
Follow Me – Uncle Kracker
Blister in the Sun – Violent Femmes
Why did you sign up? I found out about Laneway '16 through organiser Ainsley Barrett when she messaged me asking if I'd like to perform. I've performed at Unearthed Hour for the past two years and loved it so I thought I'd give this one a crack too. I'm very excited for Sunday!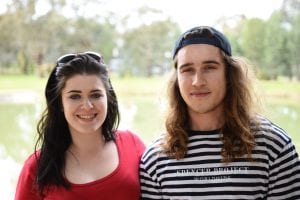 Name: Matilda Murphy
Studying: Bachelor of Stage and Screen (Acting)
Instrument: Singing with Joel French
Why did you sign up? I'm participating in Laneway because there aren't many performance opportunities outside TV Land, and the atmosphere is always welcoming to students outside of Arts degrees.