The first Online Study Student Representative Committee (OS SRC) is launching at CSU. We caught up with Alison Petrou about what's motivating her to nominate for the first OS SRC.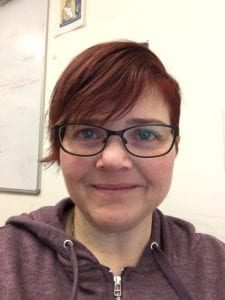 Hi Alison, what's motivating you to nominate for the OS SRC?
I've studied by distance education a lot over the past 15 years and I've never been able to complete anything that I started. I believe this was due to not having the online support that's readily available today for online students. I'm currently doing my Master of Information Studies and I have four subjects left until I graduate. I would not have been able to get this far without online support from the University staff. It's important for me to share my experience with others as I think we are all in the same situation.
Why do you think the OS SRC is important?
It's important for all students to be involved in all aspects of University life and having a Student Representative Committee is part of that. Being represented goes a long way to hearing what the issues and concerns are for online students, and the SRC can help drive that message back to the University.
What are you hoping to get out of the experience?
I would really like to achieve more support for online students. There are a lot of factors that can make online studying hard, whether they're personal or professional. I'm interested to know what the future is for online learning in what is an increasing ICT environment.
What do you have to offer as an OS SRC representative?
Distance education experience. I have studied various courses online and I have passed and failed them. Being a distance education student enables me to understand the needs as well as advocate for myself and other online students.
What ideas and issues would you like to advocate on the OS SRC?
I think it's important for online students to get to know each other. Having regular Skype catch-ups or even group tutorials online in an interactive environment. Having specific Facebook pages for each subject is one way to enable students to feel connected. Informal catch-ups in each state I think are also important so students can interact with other students as well as academic staff.