CSU students in Port Macquarie have a place all of their own now, after moving into the purpose-built campus on Major Innes Road after the mid-session break. After a couple of weeks to settle in and explore, Port Macquarie SRC Vice-President Danni Mifsud shared a few of the campus highlights.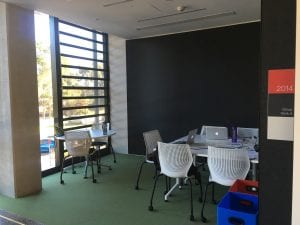 What are your first impressions of the new campus at Port Macquarie?
The size! The new campus is massive compared to the old uni, which was a joined building with other businesses. We had to share facilities with external people from surrounding businesses.
What are you most looking forward to about the new campus?
I'm looking forward to having our own space and being able to spread out, not be cramped into a small building. I'm also looking forward to being able to access the uni 24 hours, seven days a week, and to having our own parking spaces!
What does it mean for CSU students to have a dedicated space in Port Macquarie now?
It allows growth and acknowledgement of our uni. Previously, people of the Port Macquarie community may not have known there was a CSU campus here, as the old campus was hidden away and quite small. Now that the uni is visible to the community, it allows CSU to be known to Port locals, and therefore more high school leavers are considering staying and studying locally. It also gives non-local people the opportunity to study on the coast, close to beaches and with a different atmosphere compared to the cities.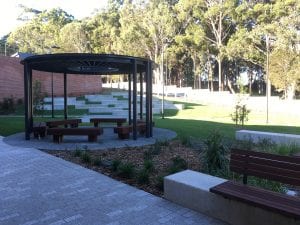 What are some of the cool features of the new campus?
Other than having amazingly modern and new facilities, the coolest feature that we are able to brag about would be the fire pit in the amphitheatre, and also the feature of having power plugs built into our picnic tables in the outside courtyard.
The study group pods are also quite popular, and the paramedics are pretty proud of their new simulation rooms, that are state-of-the-art. Basically we love everything!