by Andrew Hogan
So you've found yourself in Orange… Moving away from your home, your family and your high school friends can be a big change, but Orange can offer the perfect opportunity to do things you've never done before.
However, if you're having a tiny bit of culture shock, or you're not sure what there is to do away from the familiar surroundings of home…
… don't despair! Here are just FIVE of the many great things that Orange offers to keep yourself and your new friends busy when you could be studying. Oh and they're free… mostly.
1. Lake Canobolas
Miss the water? Lake Canobolas has everything. A lake being the main one, but also the Lakehouse Cafe, a jetty, pontoon, playground, barbeques, beach volleyball, sand, and even a dam you can walk across. It's basically Orange's hybrid of a lake, park and a dam, and because they have thrown some sand down, it's a beach as well! This makes it the perfect place for a day in the sun with as many people as you can get. This is definitely a place you want to find early on during your time in Orange.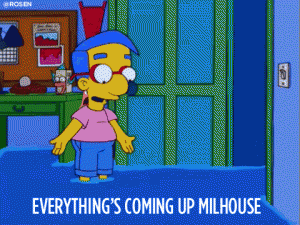 2. Mt Canobolas
For those who enjoy a bit of nature, Mt Canobolas offers multiple hiking and nature tracks, scattered and hidden under the dense canopy of gumtrees. As you ascend the mountain, each road and track you spot can offer you something different to see and do. There are streams, caves, campsites, lookouts and waterfalls to find as you traverse across rocky outcrops and fallen tree branches. Federal Falls is definitely a highlight to find. The summit of Mt Canobolas is also apparently the highest point between the Blue Mountains and Africa. So that's pretty cray.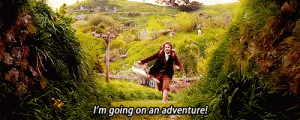 3. Trivia nights
If there's one thing people of a small town enjoy, it's trivia night at the local.
The most popular one takes place at the Hotel Canobolas ('the Nob') on Wednesday nights at 8pm. You will want to get there by 7pm though because, as this is the big one, you won't get a seat otherwise. If you can get on the podium at this one, more power to you because competition is stiff!
BJ Paterson's Sports Bar and Restaurant hosts trivia also, on Tuesday nights from 7.30pm.
*If you're looking to run your own trivia night, the Royal Hotel will often let you host and theme your own. This is a good way to raise money for whichever student organisations you might be joining.
4. Flip Out
Flip Out is a warehouse filled from floor to walls with trampolines. Need I say more? Check it out.
It offers classes on how to be the best trampolinist you can be, and even stays open until midnight (for some reason). It goes beyond feeling like a kid again for 10 glorious minutes, before you realise you're not as spry as you used to be. There's a whole health fad going on now, suggesting that bouncing on a trampoline can improve bone density, lymphatic drainage, mental health and a bunch more. Do I believe all that? Who cares?! It's fun, bring everyone!
Price: $10 for 30 minutes, $15 for 60 minutes
5. The Country Pub
The proverbial time machine, showing you what pubs used to look like when they were originally established. The sort of place that might have brown-coloured everything, rusted stools, old cans of beer displayed on the top shelf and Resches on tap. You don't really see this kind of place in metro areas anymore, and there is so much personality in these old places, and a unique culture too. Think of it as a slice of the regional Australian zeitgeist, where the beer is cheap, the staff love a chat, and the meals are huge. See the Great Western Hotel, the Gladstone Hotel and Kelly's Rugby Hotel to name a few.
These are just some of the things you can find to take a break from study. While it may be a smaller town than what you're used to, you'll usually find what you're looking for in Orange.
If you need another reason to love the place, just wait for a sunset: