I've never been too keen on meat replacements, like TVP or tofu, but having a couple of hearty meals up your sleeve that you can throw on the BBQ can be very handy as summer approaches, or if you're trying to reduce your meat consumption without making radical changes. For our second installment in the #meatlessmonday series, I am sharing my go-to veggie burger recipe with you. It's cheap and easy to make, and endlessly customisable to your tastes. You're welcome.
When I first stopped eating meat, I wasn't ready to sacrifice one of my favourite foods – a tasty, towering burger. However, up an inconspicuous stairway in a tiny crowded loft in Adelaide I found a fabulous restaurant: Vegos and Lovin' It – with their star attraction being their magnificent burgers! This is when I realised it is indeed possible to conjure up some veggie burger magic.
After a bunch of research and plenty of trial and error, I found No-Meat Athlete's blog, and his 'The world's most versatile veggie burger recipe'. The idea behind this recipe is that it's more like a formula – customisable to whatever you have on hand or prefer the taste of, which brings me to… *drum-roll please*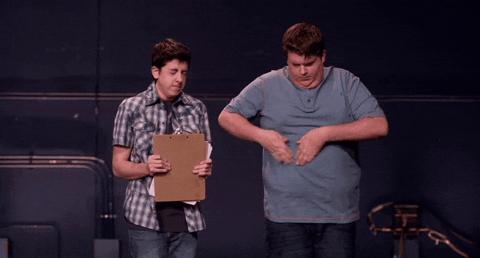 The ultimate veggie burger formula (*with my own little twist!)
You'll need:
1 400g can of your favourite beans or lentils, drained and rinsed, or 5 cups cooked beans (I love using red lentils, as they're cheap, super quick to cook and puree really easily. Canned cannellini or kidney beans are great too!)
1/2 cup of chopped onion
1 clove of garlic, minced
2 cups of diced veggies (use whatever you have on hand. It's a great way to use up limp or tired veggies! I usually use celery, carrot, zucchini, sweet potato, and some spinach out of the garden)
2 teaspoons of oil, and an extra 2 tablespoons for frying (use whatever you – olive, coconut and sunflower are perfect)
3 tablespoons of liquid flavour (I like to use traditional burger flavours here – a spoonful each of tomato paste, Worcestershire and Dijon mustard. You can use whatever you have or like the flavour of – chutney, relish, salsa, BBQ sauce, or even an Indian curry paste would be wonderful!)
4 teaspoons spice (I stick with a traditional mix of paprika, dried herbs, some chilli flakes, and freshly ground pepper, but you could try nearly anything that will match the liquid flavours you chose. Veggie stock powder is a great way to add some extra flavour to your patties!)
1/2 teaspoon of salt (if your spices or liquid flavour additions have lots of salt, such as soy sauce or stock powder, you can leave this extra salt out)
1 cup of dry base ingredients (I usually pop in some breadcrumbs and rolled oats)
1/2 cup of texture ingredients (this depends on your flavour preferences and what you have in the pantry. It's a great way to use up left overs, so pop in half an avocado or some leftover cooked rice or quinoa. I often chuck some walnuts and fresh herbs in, but if I am low on ingredients I just add in some extra rolled oats or breadcrumbs)
1 egg** (optional: see note in step 2)
To prepare:
Heat 2 teaspoons of oil in a frying pan over medium heat. Cook your chopped onions, diced veggies, and minced garlic for about five minutes, or until it's all just soft.
Transfer the mix to your food processor, and throw in your beans, liquid flavor, spice and salt. Pulse everything together until it's all combined, but still a little chunky. Throw in your dry base and texture ingredients, and pulse until the mix is well combined.
** You'll need to use your judgement here- I find that I need to pop in an egg to help my mix bind together. If you do this, it'll be a much wetter mix, so you'll need to pop in some extra dry base ingredients so the mix can be worked into patties easily.
Roll small handfuls of the mix together in your hands, and flatten into patties.
Heat your extra 2 tablespoons of oil in a frying pan over a medium-high heat. Fry your patties for 2 or 3 minutes on each side, until they are brown and warmed through.
Serve your patties on a fresh roll with salad and your favourite sauce, or as a meat substitute alongside almost any side dish! If you go with Indian flavours, you could serve your patties with mango chutney, naan, stir-fry veg or steamed basmati rice. The possibilities are only limited by your imagination (and the contents of your pantry, of course!)
Freeze any extra patties uncooked for up to 3 months, for a quick, easy, and nourishing meal.
So there you have it! I look forward to hearing your success stories on @CSUCharlie, and of new flavour combos you discovered while giving this fantastic veggie burger formula a whirl.
Tune in next week for the third installment in my #meatlessmonday series – 'The vegetarian student: How to make it work for you'.