As part two of this series, we will be considering the importance and value of mastering the art of referencing at an early stage in your tertiary studies. At the end of session three, I will be finished my master's degree, and I'll be finished my studies for the first time since 2004. As a long term distance education student, I have worked very hard over the years to fine-tune routines to manage my workload effectively.
So my advice to you?
Get good at referencing!
Referencing is a necessary evil, and one that many people struggle with. In my early years of study, I seemed to just guess my way through it, and probably lost a lot of marks as a result. I have never used referencing software, but it would have been very handy to get my head around using Endnote or Zotero in first year!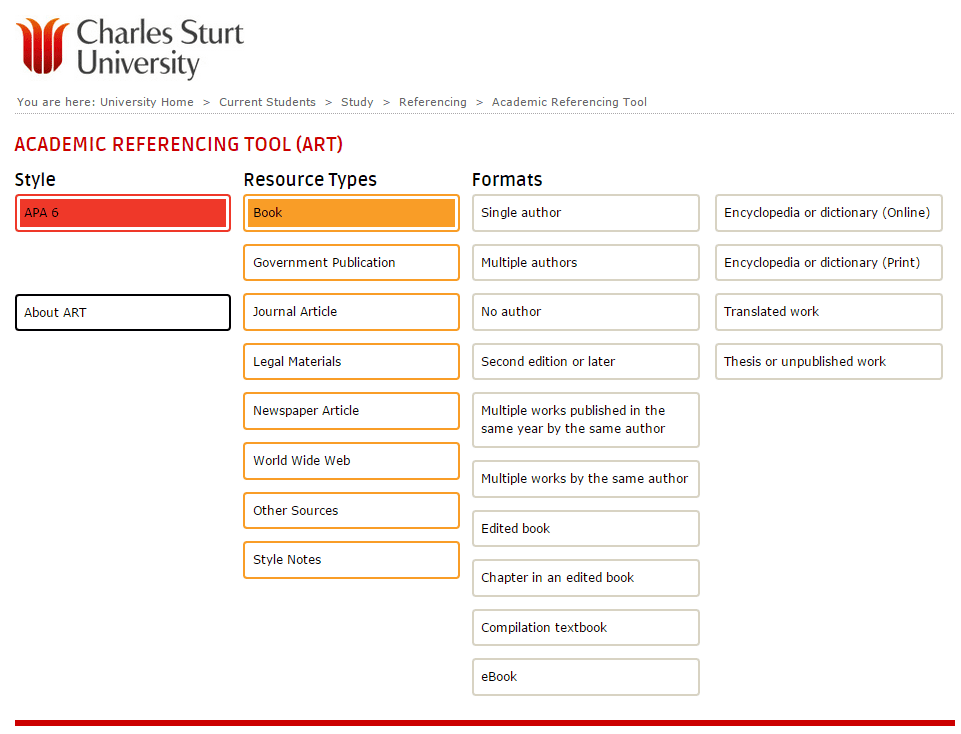 You can gain up to 20% of your overall marks just by accurately and consistently referencing relevant source materials, so it's a pretty important aspect to get right. Not only is referencing necessary for adhering to academic writing conventions, it is vital to avoiding plagarism by respecting and acknowledging the work of others, as well as enhancing your work with credibility.
The beauty of referencing is its formulaic nature- once you get used to the requirements of a particular referencing style, it becomes second nature. Now I am in the habit of referencing materials as I go, so I am not lumped with the task of compiling references just before submitting an assessment. This is definitely learned behaviour though, and a result of many years of struggling with my referencing.
If you're really finding it challenging to understand referencing, check out CSU Library's handy referencing guide, attend an online referencing workshop, or book an appointment with an ALLaN (Academic Literacy, Learning, and Numeracy) Adviser.
 Tune in next week for part three of the 'advice to my first year self' mini-series.