If you have any friends studying advertising at CSU, chances are you've heard of the infamous 'Big Idea'. If you haven't, it's probably because they've been M.I.A for the past six weeks as they've essentially moved into Kajulu (the advertising quarters at CSU Bathurst).
So what is this Big Idea?
It is a national advertising competition hosted each year by the International Advertising Association offering hundreds of marketing and communications students across the country the opportunity to participate in a real life client challenge. Student teams must devise an entire industry standard campaign for the assigned not-for-profit organisation, which in 2015 is Save the Children Australia.
Each year CSU enters two highly competitive teams (Kajulu Red and Kajulu Blue), with final year Advertising, PR and Graphic Design students submitting extravogant applications for the opportunity to participate in one of the teams.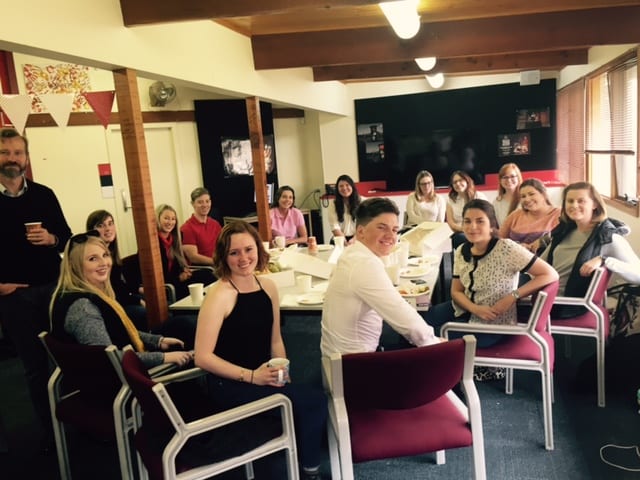 …but why is everyone so obsessed with it?
Well it's the Big Idea, duh. It's incredibly high-regarded in the industry because it offers students the chance to fine-tune their communication skills through invaluable career ready experience – all before graduation. CSU has a long standing reputation as high achievers of the competition, taking home the trophy an astounding NINE times since 2003.
As a final year (finally) Advertising/Marketing student myself at CSU Bathurst, I am one of the lucky folk selected to participate in the Big Idea (GO KAJULU RED!) in 2015. It's hard to believe that just five weeks ago we were given the marketing brief, and on Monday we shall submit a 40 page plans book and presentation.
Both Kajulu Red and Kajulu Blue have worked incredibly hard during this time and everyone should be so proud of all that we've achieved. A special mention must be said to our amazing lecturer Anne Llewellynn, who has gone above and beyond – answering our phone calls at 9.30pm, coming in on weekends to listen to our latest ideas (Masterchef is ALWAYS a good idea, right Anne?) and counselling us when we were under the pump. We cannot thank her (and Bling) enough for everything!
Big Idea presentations are September 15 at Kajulu – we'd love to see you there!