It has certainly not been your average Friday morning in the Central West today, with CSU Bathurst and Orange being blanketed overnight with a layer of beautiful white snow. This unusual weather definitely hasn't deterred people from going outdoors, quite the opposite actually – with loads of fun snaps being sent into Charlie this morning. Keep them coming to @CSUCharlie so we can keep up with your snow frolicking adventures!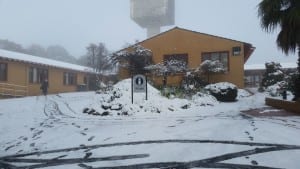 CSU Orange Campus? Or CSU Antarctica?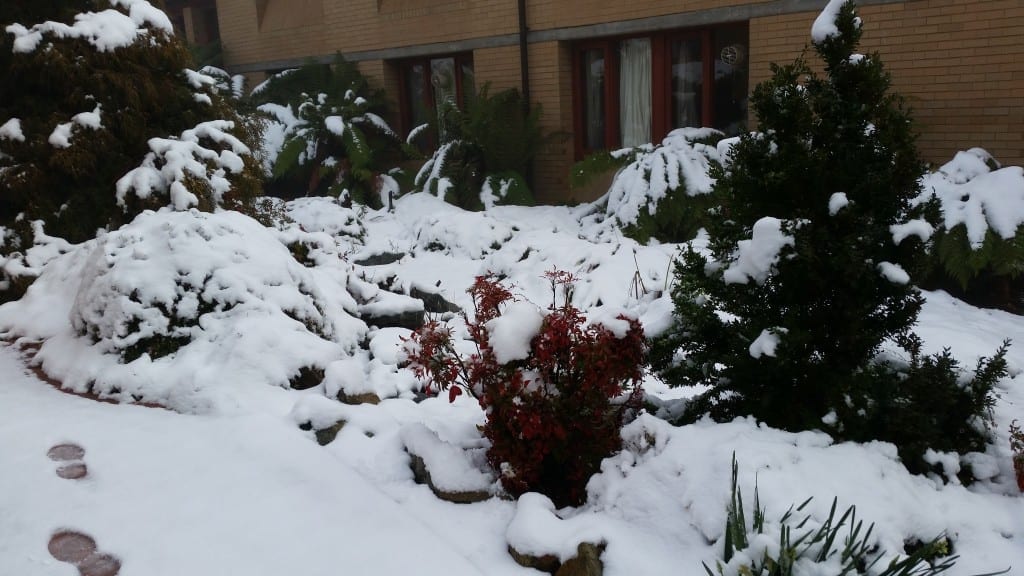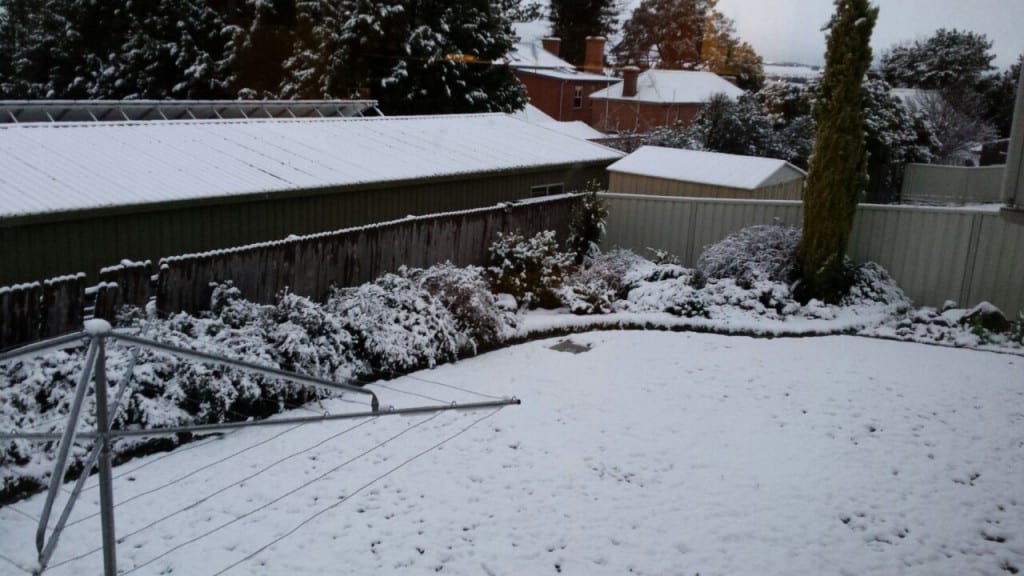 A few backyard shots from our Bathurst students this morning… brrr!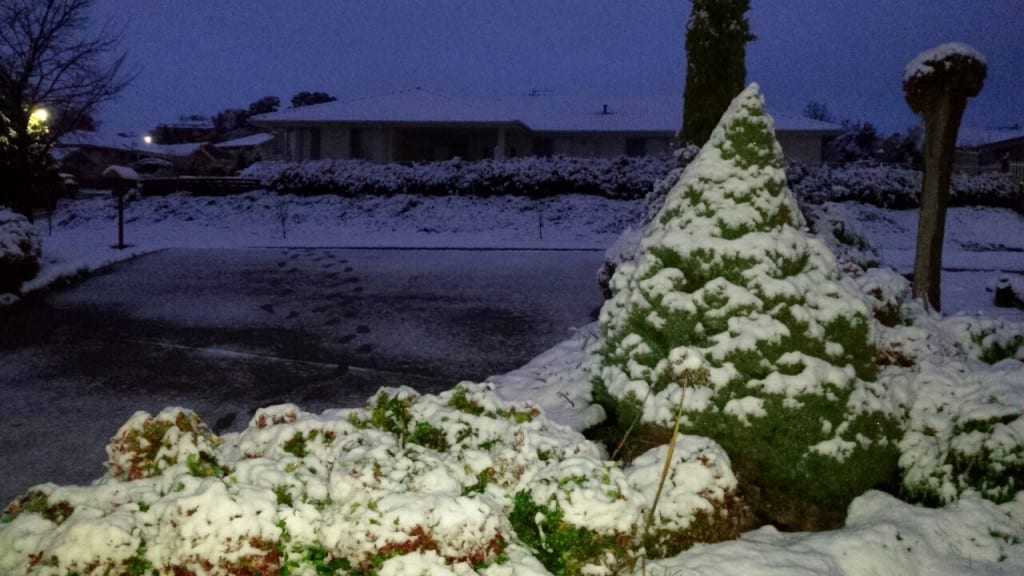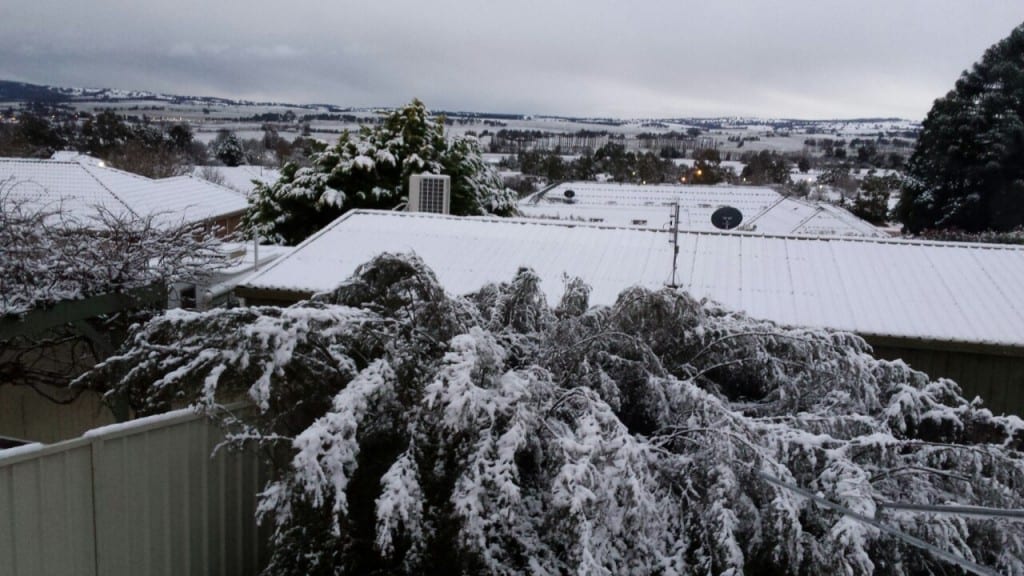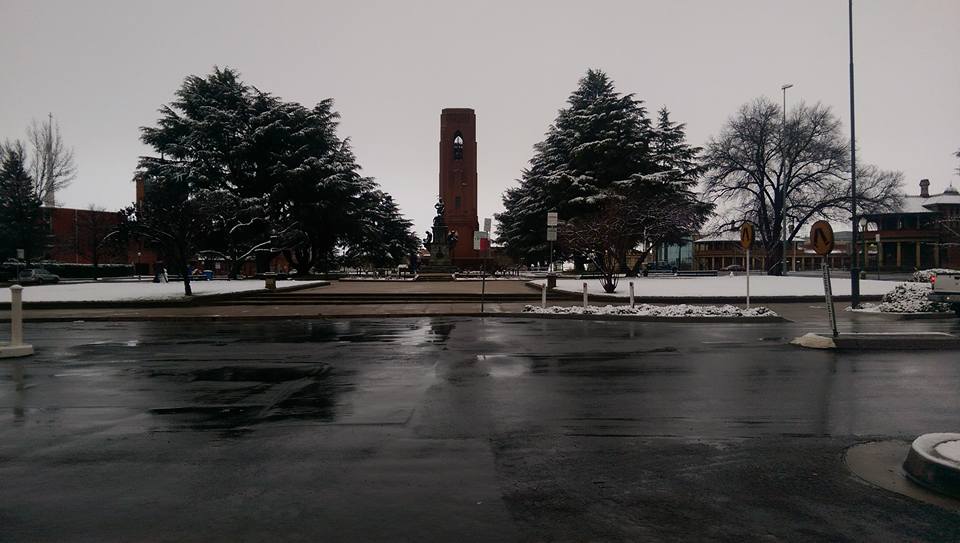 The Carillon Bathurst looking wintery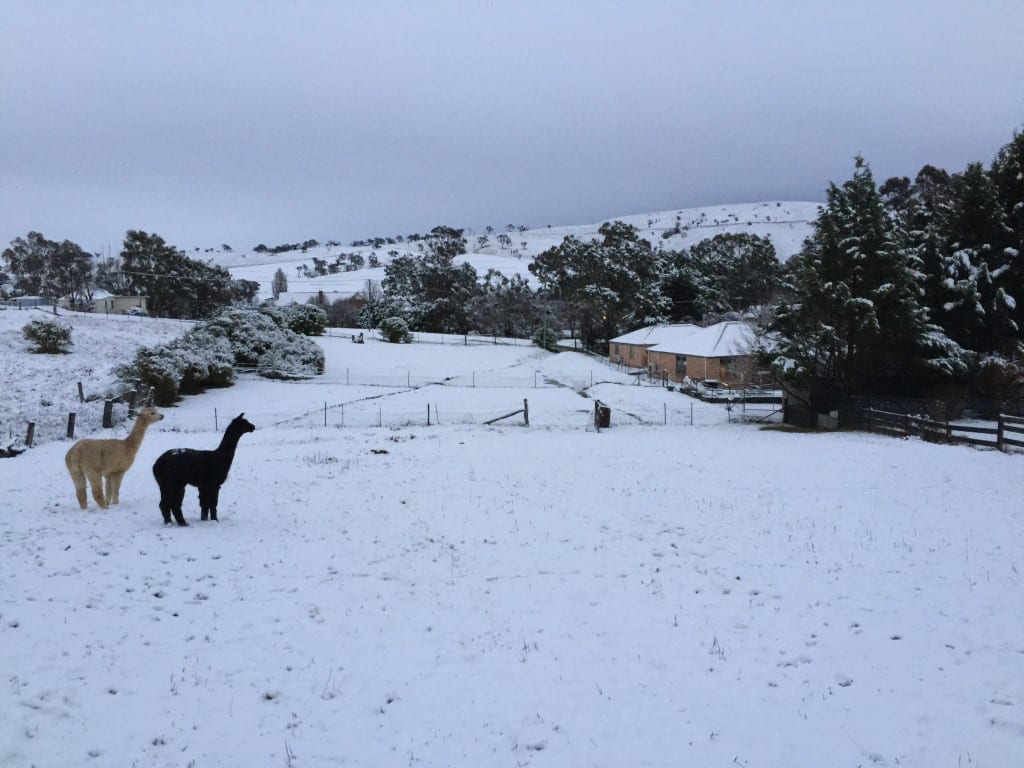 A stunning shot sent into us of some alpacas braving the cold out in Perthville (10minutes from Bathurst)
CSU Primary Education students Stuart Patterson and Naida Cengic playing in the snow in Orange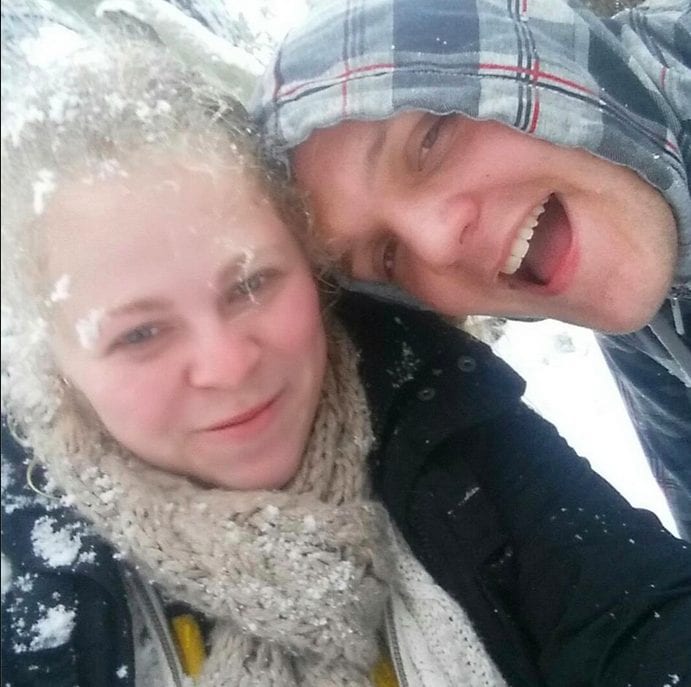 CSU Education student Kaysy Langdown and her partner taking extreme snow selfies in Bathurst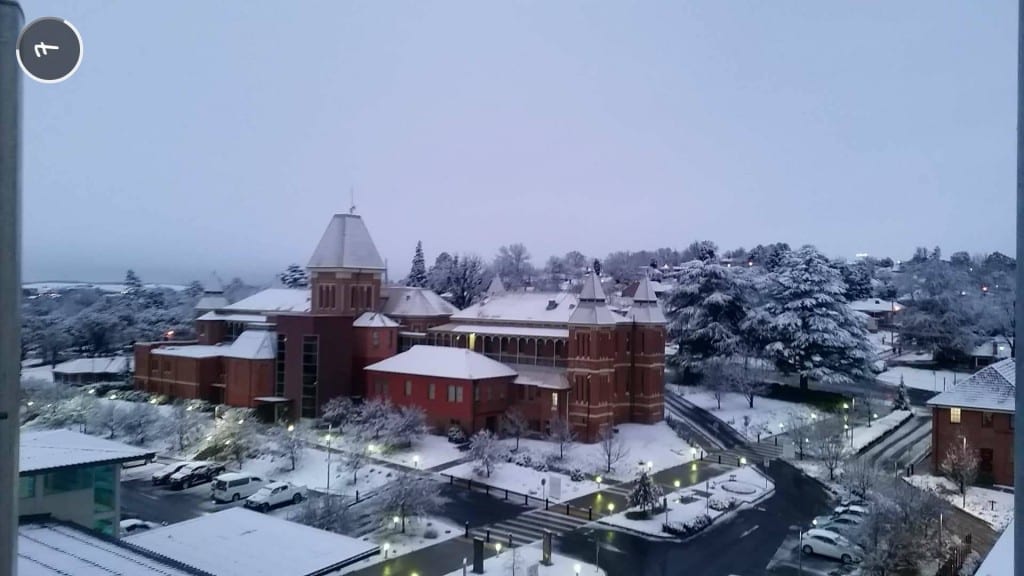 Fantastic shot of the Bathurst Base Hospital in its winter wonderland glory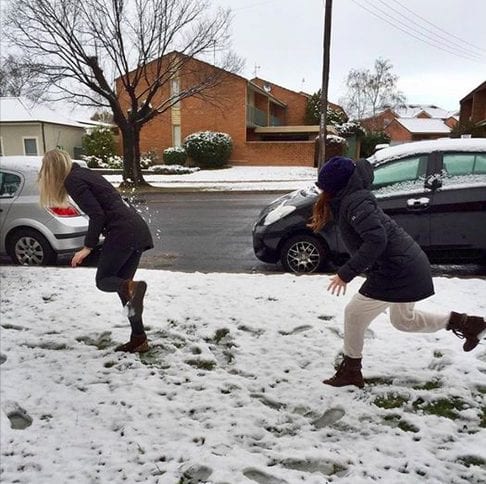 Advertising student Bridget Yeates and PR student Sophie MacCue having a snow fight in Bathurst this morning (my bet is on Sophie!)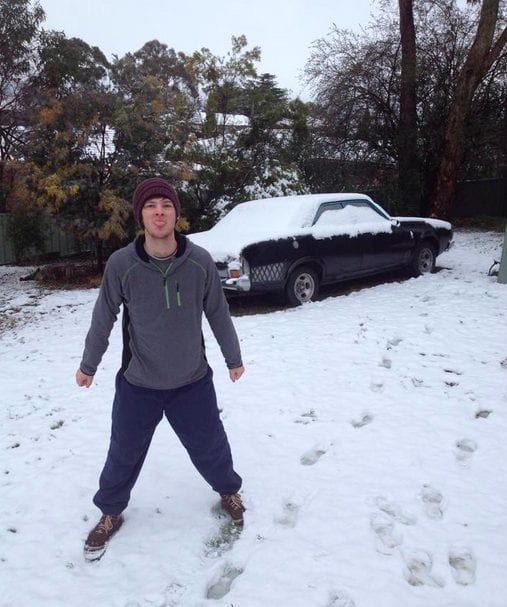 CSU Bathurst student Josh Hugo rugged up for the cold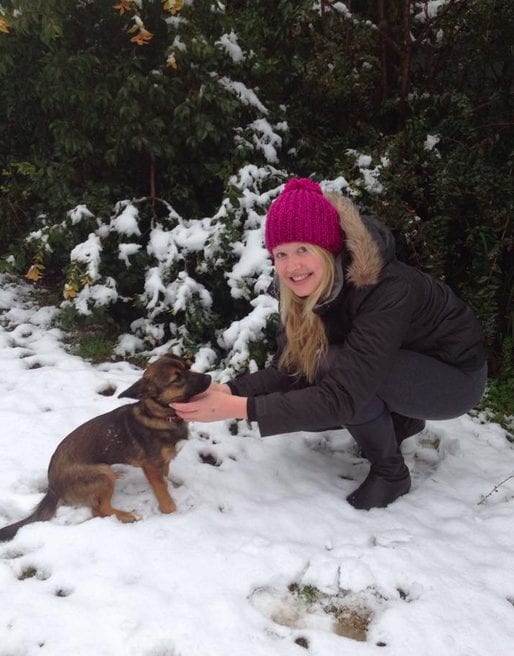 CSU Bathurst student Zoe Anderson and her puppy testing out his paws on the snow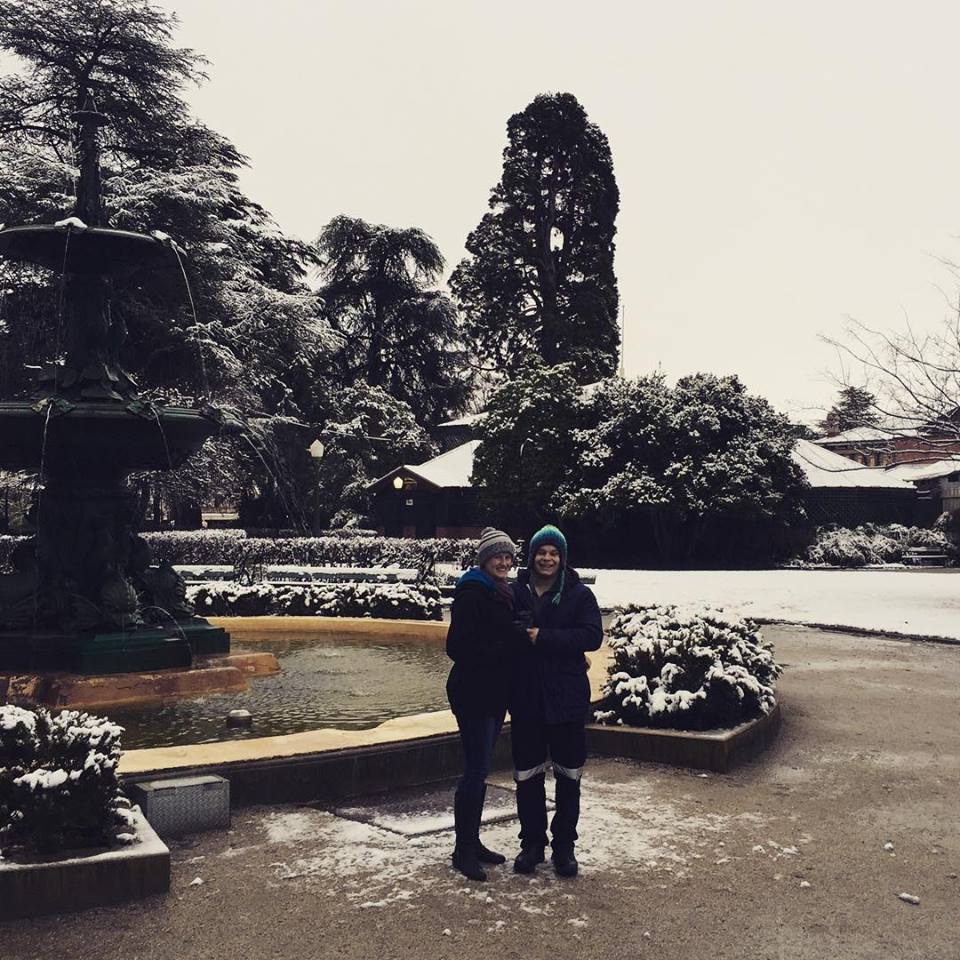 Paramedic student Matt Rodgers and Jess Austen at Machattie Park in Bathurst this morning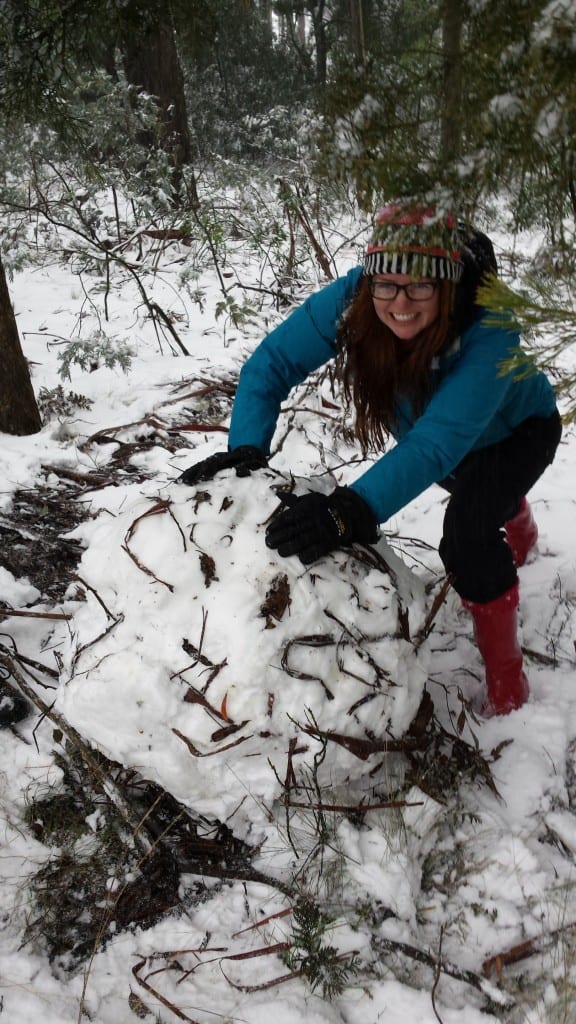 My own attempt at snowman building in Yetholme (20 minutes from Bathurst)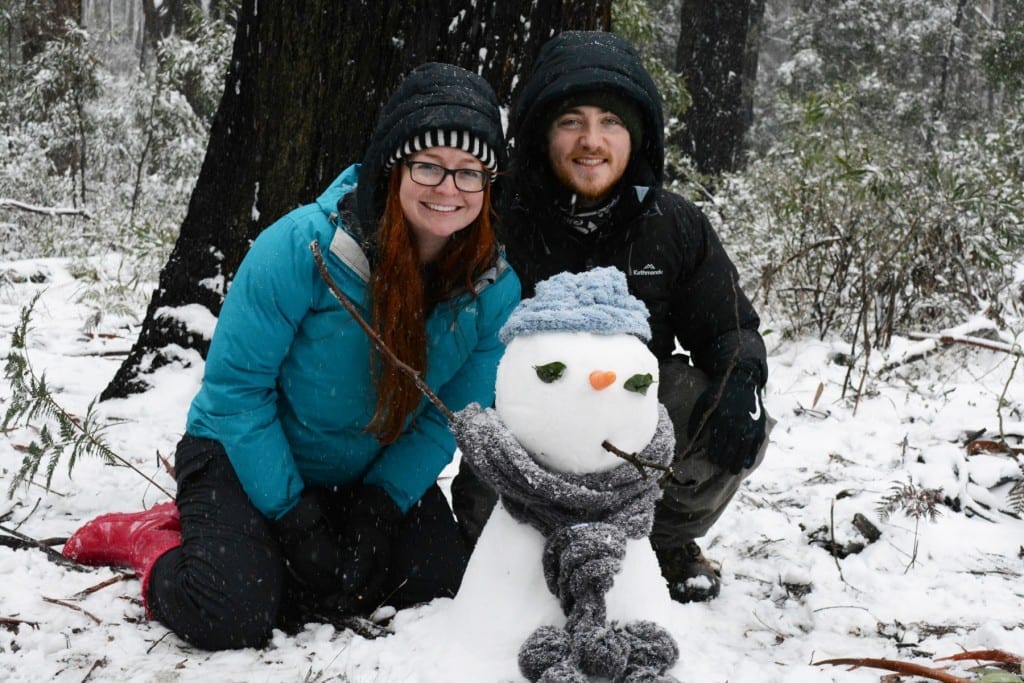 The end result, naaailed it!
…Aaaand on days like this we can't forget the other CSU campuses, whilst it's snowing in Orange / Bathurst, the Uni Games surfing champs are on at CSU Port Macquarie. Whaaaaat!? Rub it in guys…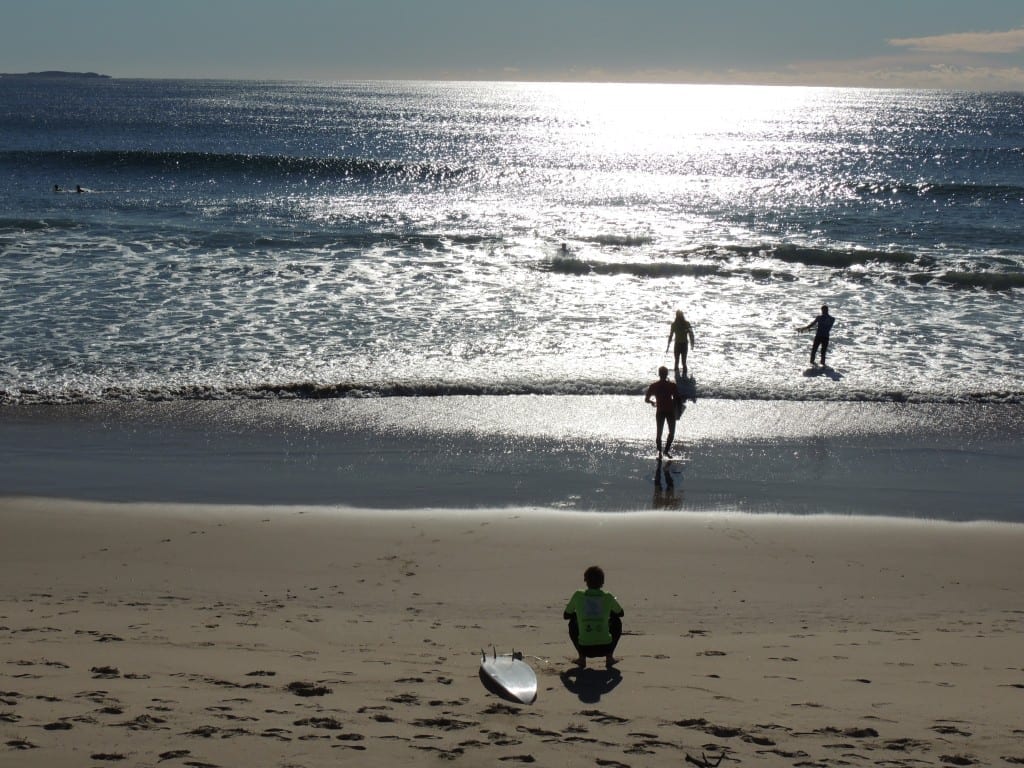 That will do for now – time to go and build another snowman!