The atmosphere at the CSU Rafters Bar in Bathurst was filled with anticipation and excitement when San Cisco and I Know Leopard came to town in May, wowing the crowd with their intriguing rhythms, lyrics and liveliness.
Originally from Fremantle in Western Australia, the members of San Cisco are comprised of Jordi Davieson (guitar, lead vocals), Josh Biondillo (guitar, vocals), Nick Gardner (bass) and Scarlett Stevens (drums, vocals). Their style of music is very fresh, youthful and fun. From 2009, the band have soared with their musical expectations and have released two albums, won several ARIA awards and have played at many prominent music festivals nationally and internationally.
So having San Cisco play on our little Bathurst stage was quite an experience. Once the band walked on, the crowed started to scream and throw their hands up and wave them gently around. Each song provided a new pace, tone and rhythm, which they nailed in a heartbeat.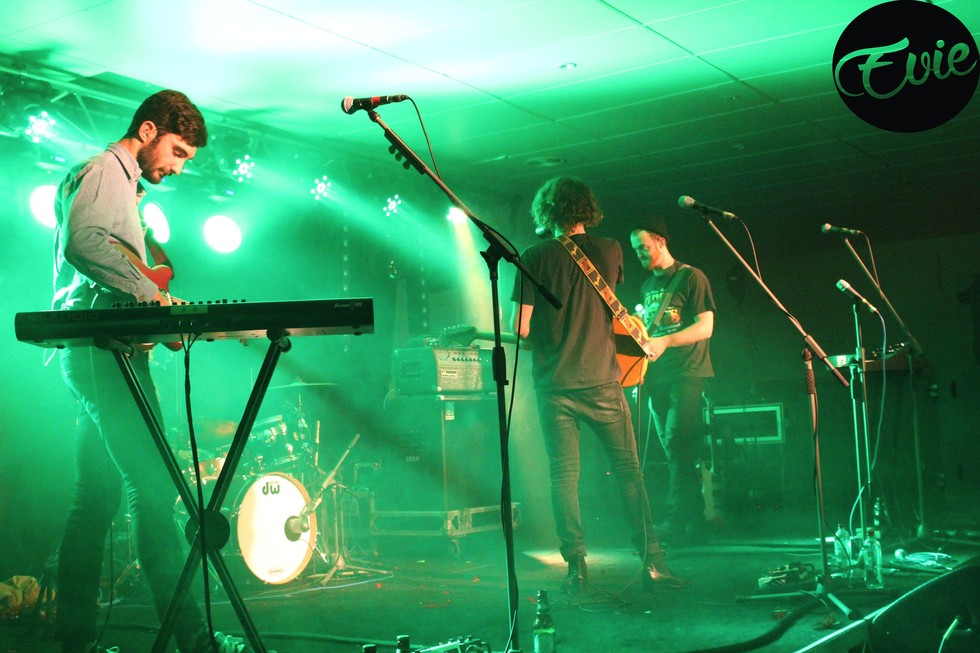 However, for me, I Know Leopard was the stand out band of the evening.
I Know Leopard are smashing into the music industry and rising above the clouds; earlier this year, they were announced as the Triple J Unearthed winner for the St Jerome Laneway Festival. The band may not have the prominence of San Cisco (yet!), but once they kicked off their second song, the energies warmed up and the band looked like they were enjoying the Bathurst crowd.
Following I Know Leopard's performance I had a wonderful interview with the lead singer Luke and we talked about all things music and the tour:
"We're super excited and honoured to be a part of the San Cisco tour," Luke explained, "We took up the opportunity when we found out there was only two spots on the tour because the other supporting band was unable to perform with them at CSU's Wagga Wagga and Bathurst campuses."
"Our music is very different, but we're proud of it. We're thankful that Triple J picked us up and support us with our music endeavors," Luke said, "Playing at the Laneway festival before Andy Bull was one of our highlights for this year. And we strive to continue making music with an album coming out soon."
If you take 20 minutes out of your day to listen to this band, you will not regret it. Their songs are like hippy music meets electric; it's unusual and strange but they pull it off flawlessly. The highlight of my night with I Know Leopard was when I wrote a little thank you letter for them and I got a round of hugs and smiles.
Supporting live music is a must in this day and age. If there is a band that travels out to play their music, please take the time to appreciate the efforts they're making. We are fortunate to have prominent bands come out to regional cities and perform a set whilst doing a massive tour at the same time.
Charles Sturt University strives to organise gigs with trending bands in the industry and it would be a shame to miss out on live events. Make sure you keep an eye out for local gigs in your campus area during the year!