Written by Ada Crain
Starting university is very different to another year of school as you are not getting dropped off by your parents or with the same group of friends you've had for years – you must navigate this new chapter of your life independently!
In this blog I hope to ease some stress for people starting out in 2023 by sharing a few things that helped me throughout my first year of uni, including student portal basics, checkpoints, Interact 2 and your timetable, as well as what I usually carry in my bag to classes everyday.
Checkpoints
Your checkpoints are a list of to-do's that are suggested to have finished before starting the uni year or a new session! You can find your list of checkpoints on the left hand side of the blue side panel in your Student Portal or by clicking here.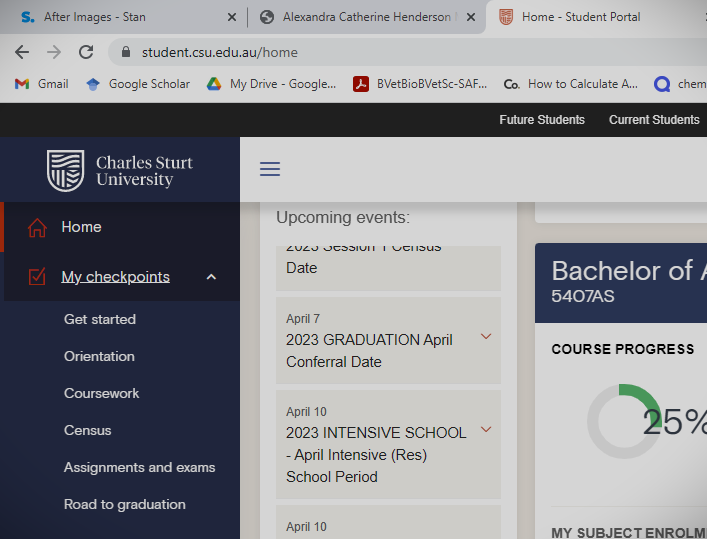 One of the checkpoints that I have found really helpful is the textbooks checkpoints.
When you navigate to the textbook checkpoint it will take you to Primo (the uni's online site) where you can simply search your sessions code and a list will show up for the textbooks that the subjects you are enrolled in.
Tip: the Session 1 2023 code is 202330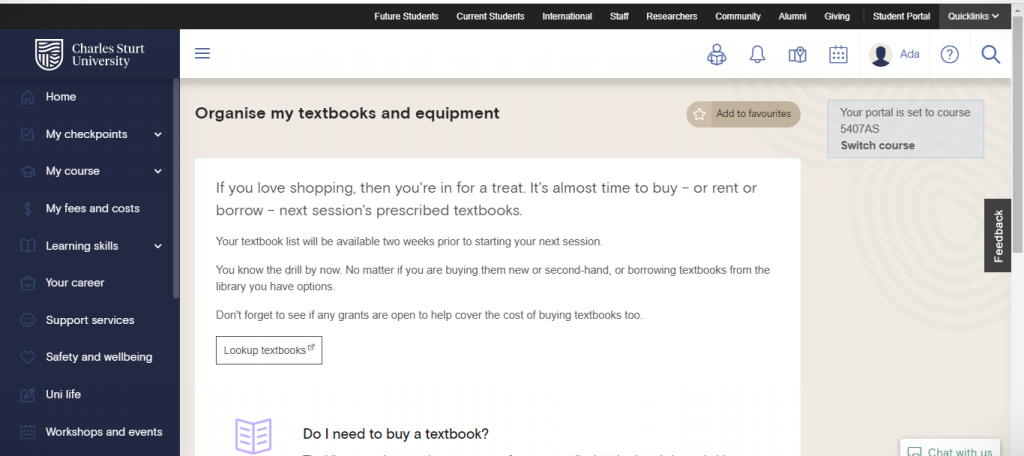 By clicking on the book name it will show you whether you need to purchase this book or (what I prefer) if it is available to read online for free. I find that reading the textbooks online is a cheaper option especially if you don't end up using the textbook throughout the session all that much.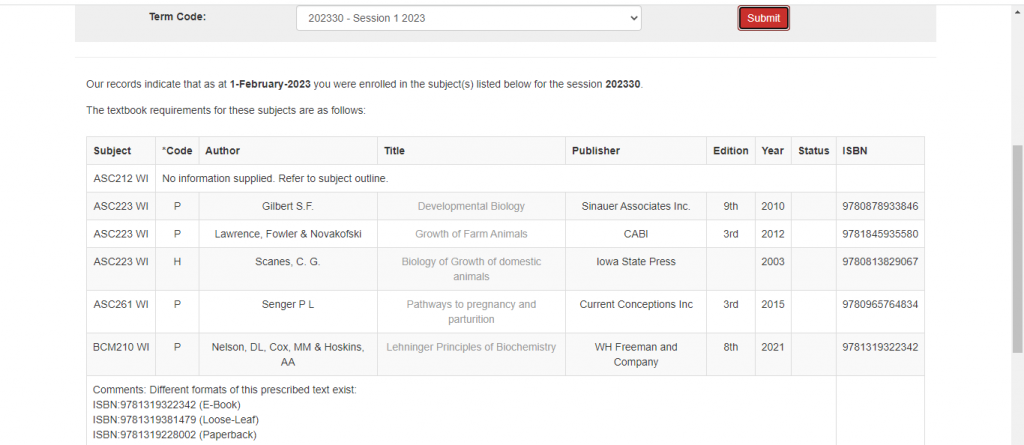 Going through all the checkpoints is something that really helped me with my first year and start of second year of university at Charles Sturt Wagga.
Interact 2
The Interact 2 page is where all information about your subjects will be posted (each subject has different elements to their page with specific information that is needed for completing the subject). You can find this page by clicking the Interact 2 button below your list of subjects as pictured: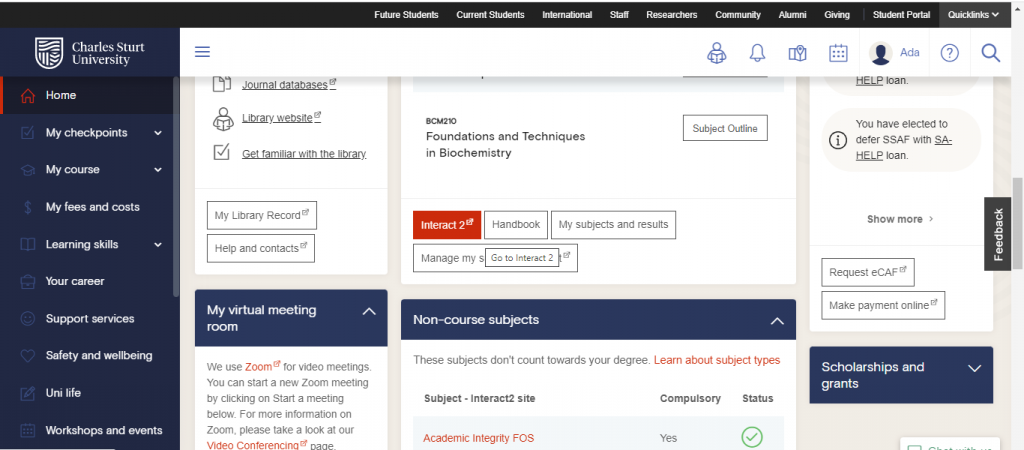 It will then take you to a webpage like this: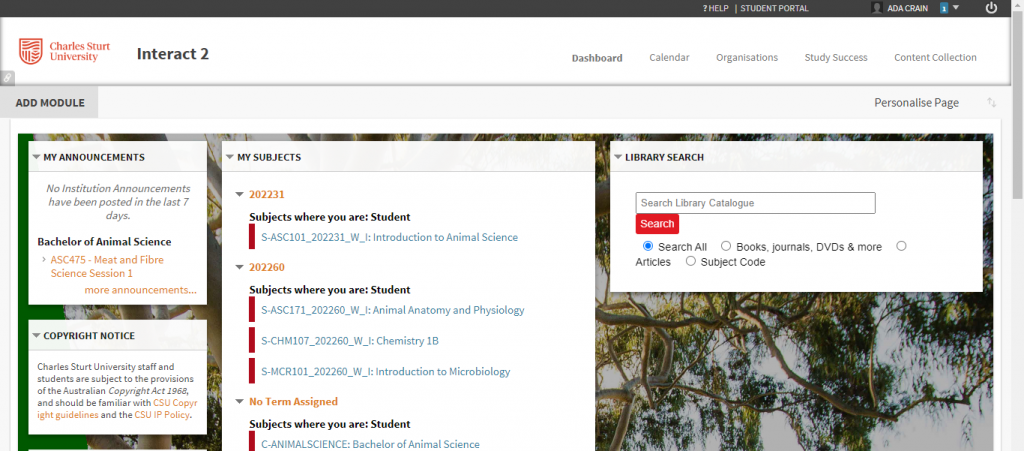 If you click on the subject name, each has its own separate page where everything required for that subject has been set up for you similar to this: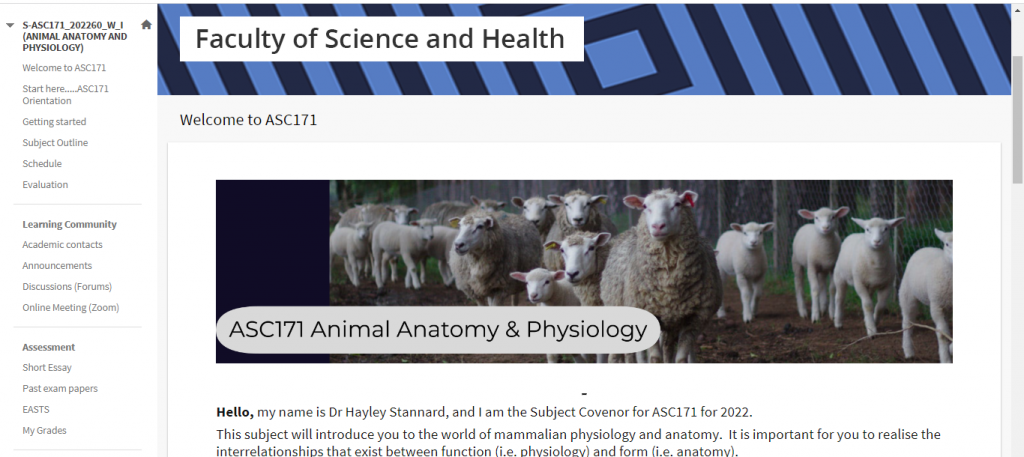 What's in my uni bag?
Below is a picture of the basics that I have in my uni bag, including a laptop cover, pencil case, a mask (for lab pracs), an umbrella, and at the start of last year I had a map of the campus to help me memorise important places that I needed to be often!
Other things that I would have in my bag are snacks such as muesli bars or fruit (for 2 hour lectures, they usually give you a 5 minute break in between and snacking is a great way to help you pay attention).
The bag that I use is a random one that I had in my cupboard, though I like that it is quite large and has pockets on the outside! I would recommend looking for something big enough to fit everything you might need and more – Kmart always have good options!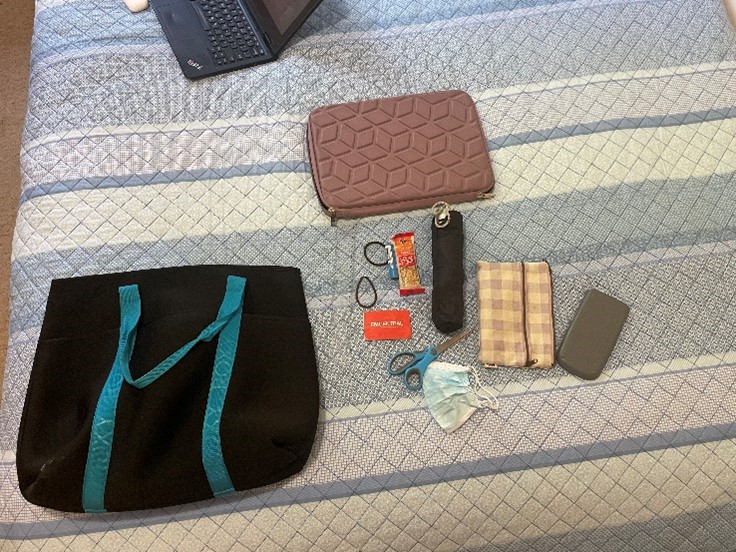 Another thing that I like to have on me at uni is my timetable on my phone. You are able to access the Student Portal on your phone too and having the timetable bookmarked in my browser was extremely helpful. Below is how you access the timetable from Student Portal and what it looks like when you open it up: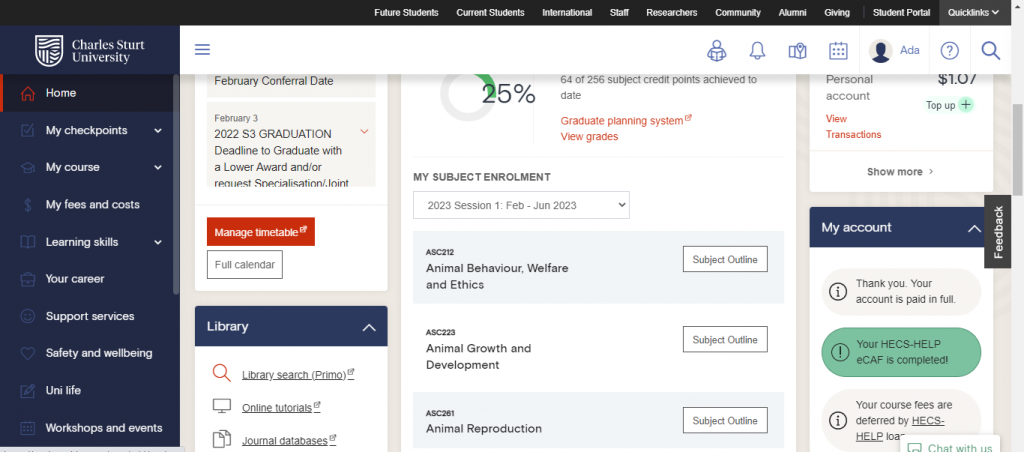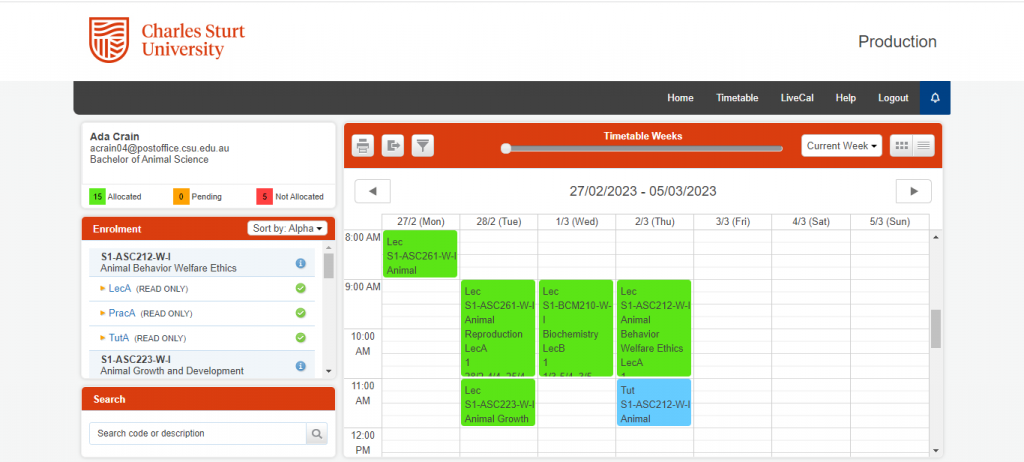 Reading the timetable was certainly different from school and I found the locations of the classes a little confusing. When you click on a scheduled class, it will have the location ("w" means Wagga) followed by the building number, and then the room number.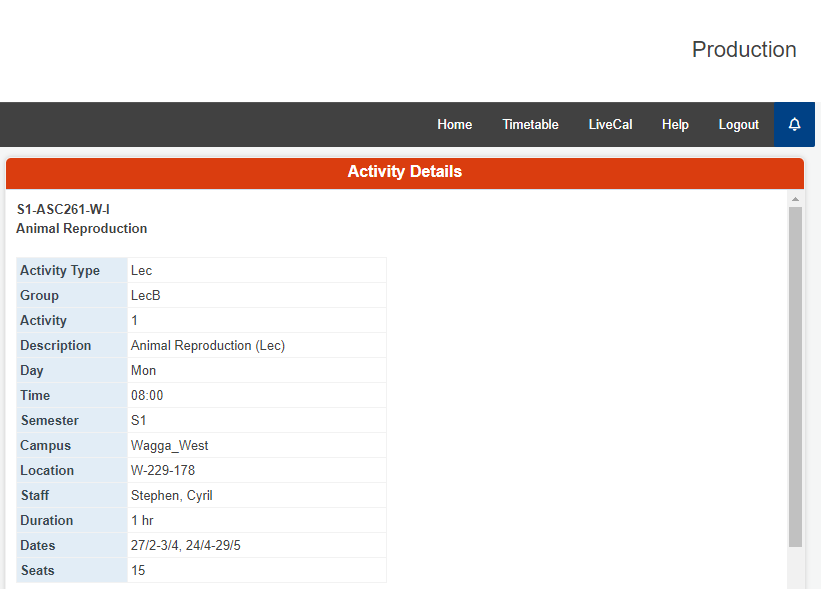 Hopefully this blog will ease any nerves or concerns you have about starting university – don't worry, it won't take you too long to settle and it really is not scary at all!