For over a decade photographer and journalist, Brandon Stanton, has given a worldwide audience a "daily glimpse into the lives of strangers on the streets of New York City" with Humans of New York.
Inspired by Brandon's storytelling success, we bring you 'Humans of Charles Sturt'.
---
Mid-session break was over and the uni workload was ramping up again. Charles Sturt Social groups were busy with student questions and collaboration. This is where Charlie met Luke Low…
Luke, what do you study here at Charles Sturt?
"I am currently studying a Master of Information Studies online at Charles Sturt University but will exit with a Graduate Diploma in a few weeks. Whilst this is my third postgraduate degree, it is my first at Charles Sturt University.
"As an educator myself, I have been thoroughly impressed and truly taken aback by the dedicated teaching staff and course design provided by the School of Information and Communication Studies. 
"Balancing work, family and online study has been very challenging (especially through a pandemic) but the flexibility of their online course has not just allowed me to cover content but has enabled me to engage with the sector at a high level and develop truly interesting projects."
What do you enjoy most about your course?
"Within the first 15 minutes of virtually meeting with my work placement supervisor, we both ran into the street due to an earthquake. I'm glad to report that this was far from the most exciting thing that happened during placement. I was able to engage with a wide variety of work, learnt a lot of new skills and felt well supported by both my supervisor and Charles Sturt's work placement coordinator.
"The highlight of the placement was a white paper that I wrote regarding how schools can negate students using AI to write assignments.  This article was later published in School Library Association of Victoria's FYI summer publication. 

"And this is what I have enjoyed the most about this course.  My studies have been far from abstract concepts on paper, the level of practicality that can be brought into the classroom has been truly amazing."   
What does a usual day in your life look like?
"Today it's a Sunday and I am starting to tackle the last assignment for my course.  There is a recorded lecture to watch, which I will do over a cup of tea.  And then I will catch up on the written online modules by using Microsoft Edge's text-to-speech feature for this to be read out to me. To relax I make silly animations, some of which I publish online, which I might do with some of the children later today."
Tell me a bit about yourself – where are you from, what is your family makeup, what things did you enjoy about your upbringing?
"I started off as a sheet metal fabricator in the western suburbs of Victoria, and on many levels I still see myself as that. However, my career history has been broad, I was a tenured lecturer of Innovative Pedagogies at Victoria University, I managed the online education offerings for a not for profit, was then the Online Learning Systems Coordinator for Monash University and now I am the Director of eLearning and Innovation for Padua College in the Mornington Peninsula (A job that I love!!).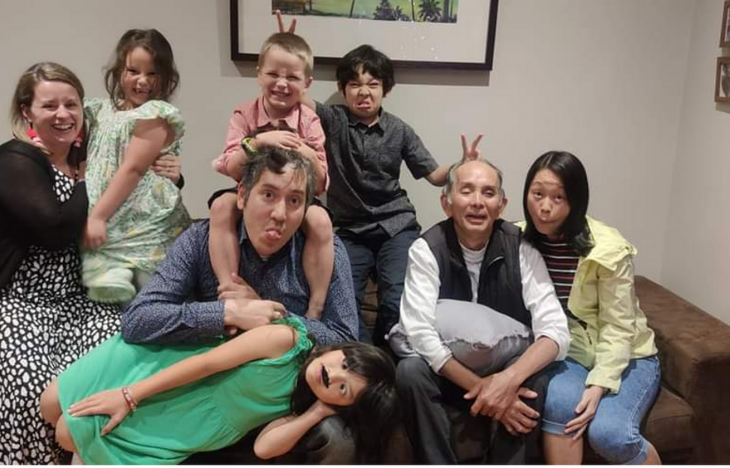 "I have four children, and a wonderful partner who has supported me through this degree."
In your life thus far, what has been the biggest life lesson you have learnt and would like to share with fellow students?
"Get out of your comfort zone and find the joys of it."
What do you plan to do post-graduation or what are some of your career goals?
"My plan after graduating is to study again at Charles Sturt. I have been thrilled with Charles Sturt, and solely based on that I have enrolled into a Master of Teaching with them. I have a lot to learn and a lot of experience to gain, but my goal is to be one of the best IT and media high school teachers in the state."
Do you have something planned in the next year that you are very excited about?
"In June, I will be delivering a masterclass on how school libraries can utilise provisions in the Australian Copyright Act to enhance the engagement with textbooks for both neurodiverse students and students with disabilities.  Through the creation of bespoke audiobooks, it also provides students with a wide variety of Australian voices, including authentic minority narratives and representation."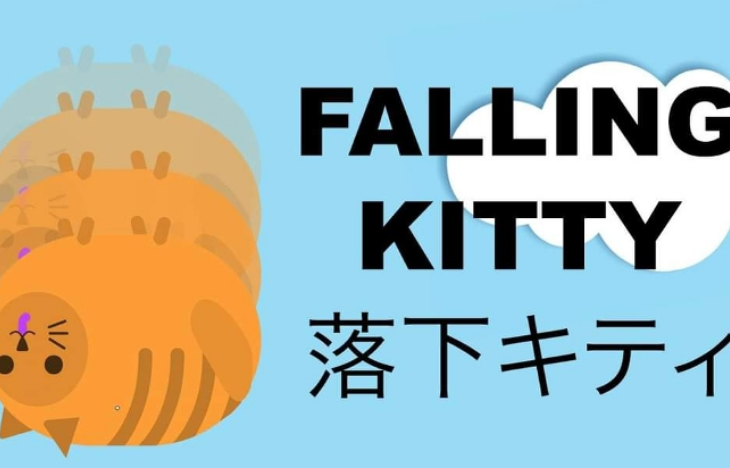 What's the best piece of advice you've ever been given?
" 'No such thing as spare time, no such thing as free time, no such thing as down time. All you got is lifetime. Go.' – Henry Rollins."  
What is one thing you couldn't live without?
"I couldn't live without my family."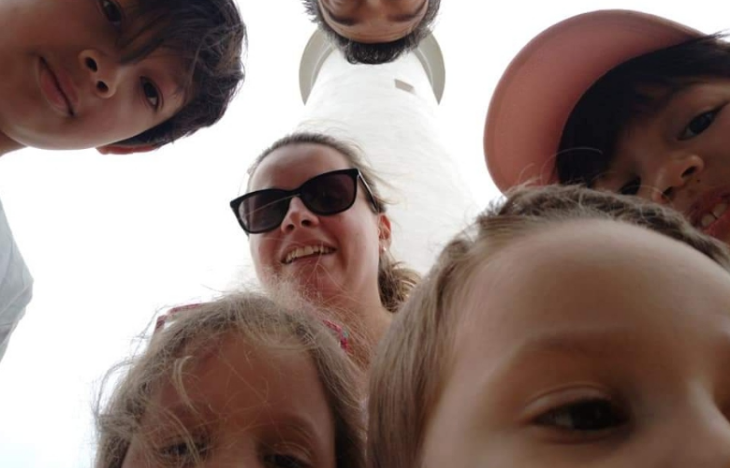 Want to hear another student's voice?