Proposal submissions for 2021 SSAF-funded initiatives are now open. So get your ideas in to help improve the student experience for next year and send 2020 packing!
How can I make a difference?
As a Charles Sturt student, you have the opportunity to submit a proposal for a SSAF-funded initiative or project that will benefit your student community. This could be careers and academic services, counselling or welfare services, redesigning technology, financial support and much more.
While submissions close at 9am on 28 September 2020, you'll want to give yourself plenty of time to craft a solid proposal. Visit the SSAF Initiative Proposal page for a breakdown of what you need to do and how you can get help with your submission.
Project inspiration
Not sure where to start? Here are just a few examples of some SSAF-funded initiatives.
Sex and Gender Diversity Awareness Programs
As part of our commitment to the inclusion of LGBTIQA+ students, staff and our regional communities, the university continues to offer Sex and Gender Diversity programs, awareness raising initiatives and other celebrations and activities.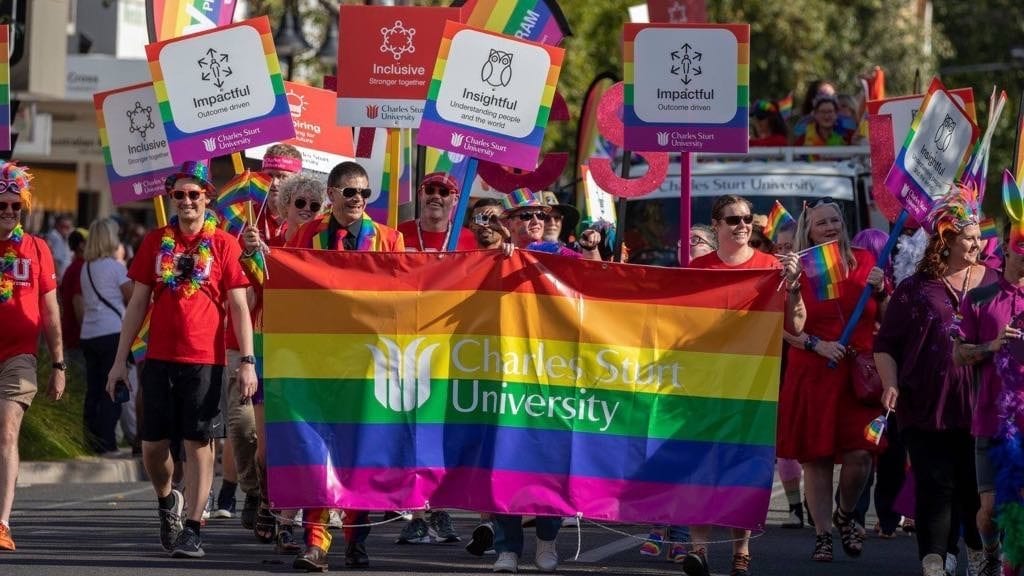 This year, SSAF funds have enabled:
LGBTIQA+ Ally program and training
purchase of Charles Sturt branded rainbow flags for use at events
purchase of lanyards and lapel pins with the new logo for Allies who complete new Ally training
purchase of Wagga Mardi Gras edition t-shirts for participants in the march
networking opportunities for Ally network members
the screening of Untold Story: Country Town Pride on our Wagga campus to celebrate Transgender Awareness Week
With ongoing SSAF funding, Charles Sturt has set some bold targets for the next calendar year. It is hoped more than 750 people will attend LGBTIQA+ awareness training, 200 new Allies will be trained, and three key days of LGBTIQA+ significance will be promoted and celebrated across the university.
Bathurst Eco Walk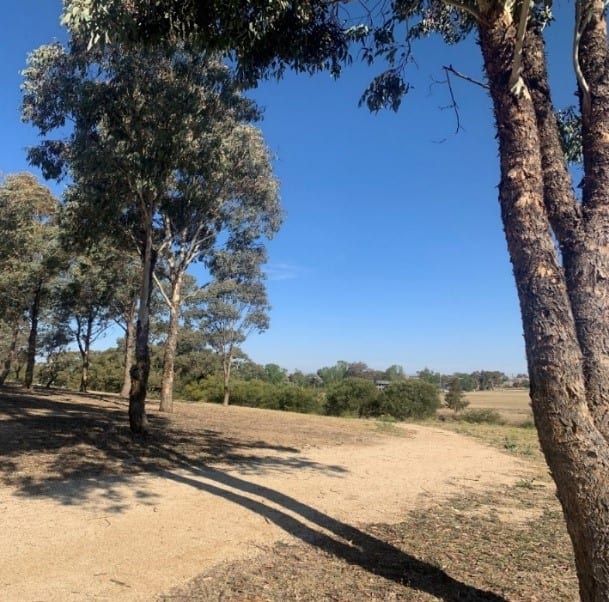 The Bathurst Eco Walk project provided a 3km gravel path to form part of a broader eco walk, which offers an enjoyable and relaxing circuit of the Bathurst campus.
The stretch of the walk that was constructed as part of this project runs along Hawthornden Creek, through areas of biodiversity rejuvenation to the Diggings Oval before joining back to the existing pathways at Building 1220.
The Eco Walk highlights various ecological, historic and cultural areas within the campus. It also supports the health and welfare of its walkers, providing physical and psychological benefits to students, residents and community members.
InterviewStream
Interview practice for graduate employment is a vital part of career preparation training. This project involved the purchase of an InterviewStream licence for a video-based interview practice system.
InterviewStream provides a simulated interview experience that allows students and graduates to draw on their knowledge of job application and interview processes, and then practise in a mock interview situation. Students can record themselves answering a practise set of customised interview questions. Afterwards, they receive their saved video recordings to assess their performance using tools and resources available via the InterviewStream website. Students can also share their recordings with lecturers or Career Development Officers for further feedback.

"InterviewStream was the first piece of software that I used to prepare myself for the interviews which were going to come after I graduated. InterviewStream is an excellent tool because I was able to record myself and then play it back to hear how I sounded (I think it's fair to say none of us like the sound of our own voice). For me, I noticed that I fidget when I'm thinking about the questions, which I felt made me look a little nervous. Now I go into interviews and visibly appear cool, calm and concise." Steven Seabrook, Commerce student.
Start your proposal now
Visit the SSAF page for more information about SSAF, SSAF-funded initiatives, and the steps to submit your proposal.